Asphalt is a mixture of bitumen aggregate and sand brought together in a mill at around 180 degrees. The finished product is a hot solid mouldable material that has to be laid and compacted within a few hours of being mixed. Hand laying with experienced tradesmen leaves a very good surface but for best results Machine Laying is preferred. When on the job every possible inch is done by machine to ensure the smoothest surface with the greatest compaction. Which means your job will not only look better but will last longer too.
Bitumen Spray-Seal is hot liquid bitumen sprayed onto the job surface and the a measured and sized amount of aggregate is evenly spread over the bitumen.
The advantages of both materials over concrete are that bitulous product remain flexible all of their life and to a degree are self repairing on very hot days.
Colour choices are vast with bitumen spray seals as we are able to use almost any coloured aggregate to match the style and design of your home.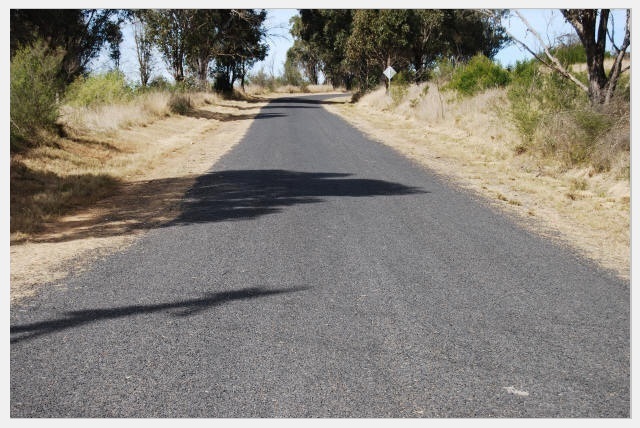 Although used as a trafficable wearing surface – Asphalt at greater depths does have some inherent strength of its own and can be used to correct or regulate the shape a new surface prior to a final overlay. If asphalt is placed in too thin a layer it will not have enough strength to support any load. The final finish of an asphalt surface is a smooth matt finish, however there can be differences in the appearance between areas upon close inspection. Asphalt contains various sizes of aggregates, sand, bitumen and other ingredients which can cause a varied texture on the surface. In addition, asphalt areas that have been raked and spread with hand tools may appear different in texture from those spread by machine.